India heading towards Lockdown 2.0 as Corona cases increase?
Maharashtra, Kerala, Punjab, Karnataka, Gujarat and Tamil Nadu continue to report high number of COVID daily new cases. They cumulatively account for 85.91% of the new cases reported in the past 24 hours.
22,854 new cases were registered in the last 24 hours.
Maharashtra has reported the highest daily new cases at 13,659 (almost 60% of the daily new cases). It is followed by Kerala with 2,475 while Punjab reported 1,393 new cases.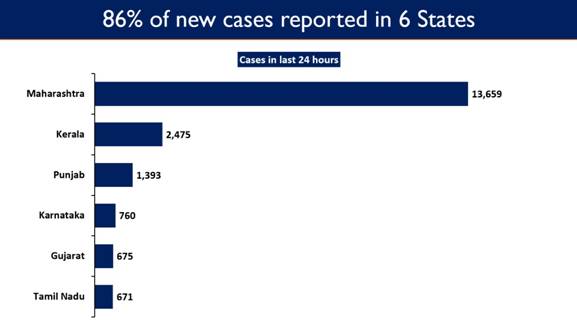 Eight states are displaying an upward trajectory in daily new cases.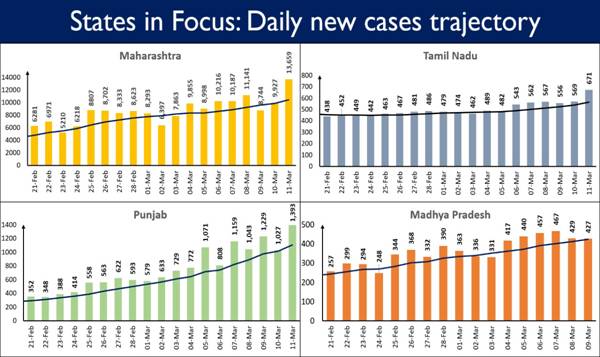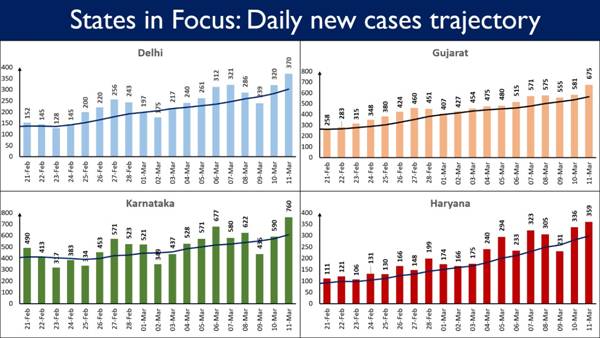 India's total Active Caseload has reached 1,89,226 today. India's present active caseload now stands at 1.68% of India's total Positive Cases.
The graph below shows the change in active cases for states in the last 24 hours. Kerala reported the maximum decline in active cases while Maharashtra has shown the maximum increase in active cases in the last 24 hours.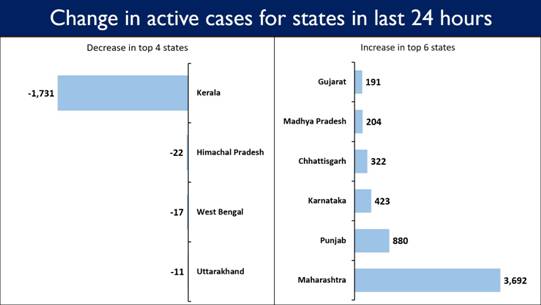 More than 2.56 cr (2,56,85,011) vaccine doses have been administered through 4,78,168 sessions, as per the provisional report till 7 am today.